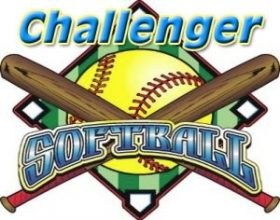 THIS PROGRAM PROVIDES AN OPPORTUNITY FOR CO-ED INSTRUCTIONAL PLAY
FOR PERSONS 12 YEARS AND OLDER WITH MILD TO MODERATE DISABILITIES.
The program is held on Mondays:
June 21st through July 26th, 2022
6:30-8:00 PM
at Lutherville Lab Elementary School
1700 York Road, Lutherville-Timonium, MD 21093
We will use diamonds 2 and 3 (along Francke Ave).
Athletes please arrive by 6:30 pm.
Fee is $15.00 for 6 weeks.
Please make check or money order payable to: LTRC
Mail application below with check to:
Mary Mojzisek
8800 Walther Boulevard, Apt 4519
Parkville, MD 21234
• Each athlete needs to bring a softball glove (if you have one in the family)
For more information or volunteer,
contact Mary Mojzisek 410-657-9583
Should you require special accommodations (i.e., sign language interpreter, large print, etc), please give us much notice as possible by calling the Therapeutic Office at 410-887-5370 (voice) or 410-887-5319 (TTY/Deaf).