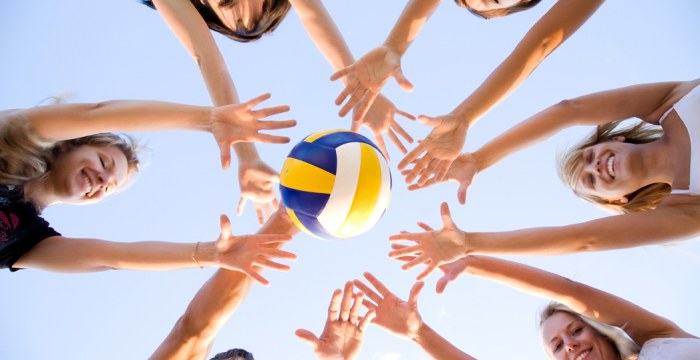 Year-round programs! All levels welcome!
FALL REGISTRATION NOW OPEN!  Starts in September.
Questions? Email Coach Jen: ltrcvolleyball@gmail.com
SESSIONS OFFERED:
Winter: Jan – March
Spring: April – May
Summer: Camps
Fall: September – November
Top Ten Things We Love about Volleyball:
Team Sport – Make awesome friends and learn to work together!
Non-Contact – A NET is between you and the opponent = fewer injuries & fights!
No long distance running – Fine for some, torture for others!
Lifetime sport – Family reunions, beach, parks, gyms, backyard!
Exciting! – Fast paced, lots of points!
A no "ball-hogs" sport – Equal opportunity! Players may only touch the ball 1 time in a row!
Easy to practice independently – Just need a ball…a wall….and/or a friend!
Builds communication – "I GOT IT!" "MINE!" "HELP!"
Valuable life-lessons – Perseverance, Selflessness, Staying positive, Overcoming failures, Sportsmanship
Slapping hands – Arguably the highest frequency of high-fives & hand-slapping in any sport amongst team-mates! What's not to love about that!?
BUMP IT UP!