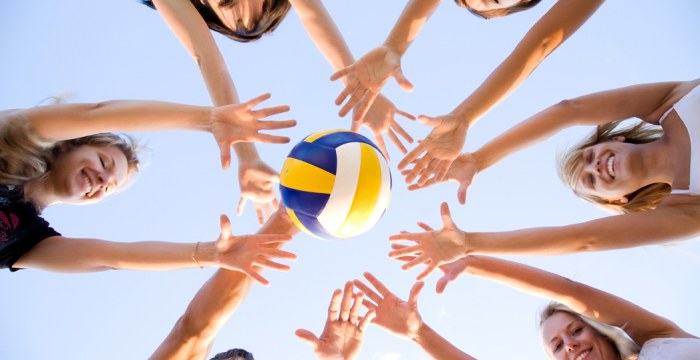 2019 FALL RIDGELY VOLLEYBALL PROGRAM
We are pleased that LTRC will be sponsoring an after-school volleyball program for Ridgely Middle School!
We are proud to be the first public school in Baltimore County to have a middle-school volleyball team (to our knowledge)! Over 70 girls have been a part of this young program and we look forward to our 3rd season in 2019!
DATES OF SEASON: SEPTEMBER THRU MID-NOVEMBER
TEAM SELECTION: Team selection/Tryouts will be held after-school, on the second week of school from 3-4pm. Students should attend 2 tryouts. Open to all students. Beginners are encouraged to try out. Some basic instruction will be given during tryouts and previous experience is not needed nor expected.
TEAMS: All kids will make a team.
The top 2 teams (Girls A&B) will compete with other local schools (RMS League).  All other Ridgely teams will play in the *NEW* LTRC League. 
GAMES/PRACTICE: All teams will practice after school, outside from 3-4pm, one time per week. Day of week TBD based on teams.
RMS League Games are held after-school, at about 8 local private schools. Parent carpooling is required. Games run from approx. 3:30 – 6:00pm.
LTRC League Games will be either Monday evening or Sunday afternoon at RMS Gym (pending gym permit).
REGISTRATION:
Tryouts: Registration required (by FRIDAY after Labor Day) on signupgenius (link will be posted on LTRC.org in June). Free.
RMS League/LTRC League: After team assignments are made, StoneAlley registration invitation will be sent out for the RMS League or the LTRC League. Cost $140 (Includes Uniform & League Fees).
Coach: Jen Ruggles, ltrcvolleyball@gmail.com, 443-824-4481
Bump it up!