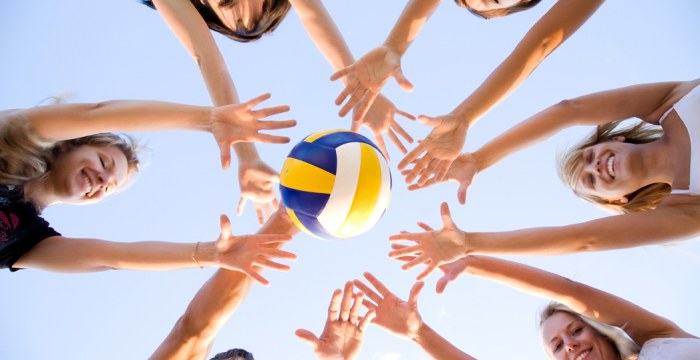 2019 FALL RIDGELY GIRLS VOLLEYBALL PROGRAM
We are pleased that LTRC will be sponsoring an after-school volleyball program for Ridgely Middle School!
Online Registration for tryouts is open now! 
All Ridgely students interested in playing on a Ridgely Team must register for tryouts by 9/6/2019:
DATES OF SEASON: SEPTEMBER THRU MID-NOVEMBER
TEAM SELECTION: Team selection/Tryouts will be held after-school, on the second week of school (Monday 9/9/19 and Tuesday 9/10/19 from 3-4pm.  Students should try to attend both tryouts. Open to all students. Beginners are encouraged to try out. Some basic instruction will be given during tryouts and previous experience is not needed nor expected.
TEAMS: All kids who want to play, will make a team.
The top 2 teams (Girls A&B) will compete with other local schools.  All other Ridgely teams will play in the LTRC League on Sundays. 
GAMES/PRACTICE: All teams will practice after school, outside from 3-4pm, one time per week.
RMS League Games are held after-school, at about 6-8 local public & private schools. Parent carpooling will be needed. Games run from approx. 3:30 – 6:00pm.
LTRC League Games will be Sunday evenings at Parisi Speed School in Hunt Valley.
REGISTRATION:
Tryouts: Online Registration required (by FRIDAY after Labor Day).  See above!
RMS League/LTRC League: After team assignments are made, registration will be sent. Cost $140 (Includes Uniform & League Fees).
We are excited to be the first public school in Baltimore County to have a middle-school volleyball team (to our knowledge)! Over 70 girls have been a part of this young program and we look forward to our 3rd season in 2019!
Coach: Jen Ruggles, ltrcvolleyball@gmail.com, 443-824-4481
Bump it up!