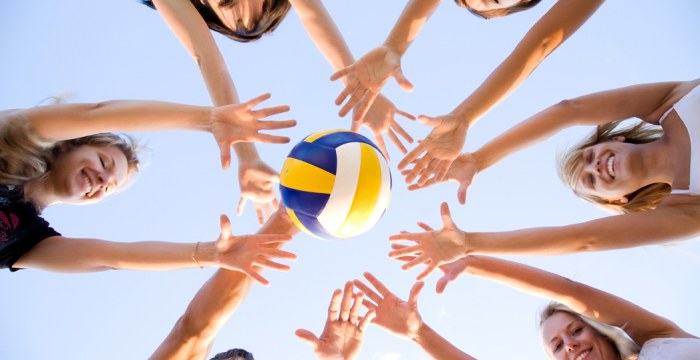 Fall & Spring After School Ridgely Volleyball Programs
LTRC sponsors these after-school volleyball programs for Ridgely Middle School students Click here to register 
Program descriptions:
FALL RIDGELY GIRLS VOLLEYBALL PROGRAM:
DATES OF SEASON: SEPTEMBER THRU NOVEMBER
RMS LEAGUE:   Ridgely volleyball teams/and game opportunities.  Designed to give all students the opportunity to learn the great game of volleyball, experience playing competitively, fostering friendships and learning good sportsmanship.
PRACTICE: After-school practice held outside (near/on tennis courts, 3-4:15pm). Days vary, 1x a week, MWF.  Sundays sessions could be added.
GAMES: A short season (4-6 games) are held after-school, at other local schools. Most games are away games and parent carpooling will be required.  Games run from approx. 3:30 – 6:00pm and can be various days.  Schedule will be available in September.
TRYOUTS: All Ridgely students are invited to participate on a team in some capacity.  Tryouts are held to determine team placement.  Early September.  Any developing players who are not placed on the top 2 travel teams will be placed on an intramural team and have the opportunity to scrimmage.
REGISTRATION/ COST:  Click here to register for the after-school program.  Upon team selection, there is a small league fee assess for kids those on travel team.  Total cost is under $150 for a 12-week program.

QUESTIONS:  Please reach out any time with questions or call Coach Jen, 443.824.4481
SPRING RIDGELY COED VOLLEYBALL PROGRAM:
DATES: LATE MARCH THRU EARLY JUNE, 1x per week.
Open to all Ridgely Students.  A stress-free sports option for kids. Improve volleyball skills and/or learn a new sport. After-school volleyball clinic with drills, scrimmages, conditioning exercises, and free-play.  All levels, all ages.  Goals: make friends, have friendly competition, enjoy the great outdoors, learn to bump, set, hit, and serve.
FOR ADDITIONAL DETAILS see main volleyball page: LTRC VOLLEYBALL
Or contact Coach Jen Ruggles, ltrcvolleyball@gmail.com, 
Text or call or email with questions: 443-824-4481, ltrcvolleyball@gmail.com
Bump it up!